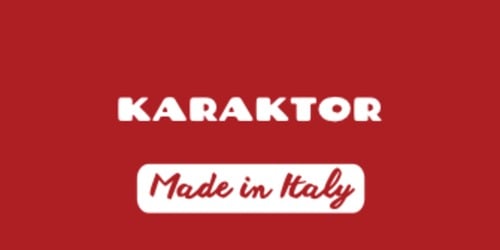 KARAKTOR
The world needs MORE TALENT, LESS EGO. The wish to build a brand that stands for value driven progress that inspires, created KARAKTOR. KAR refers to Karma. The cosmic law of cause and effect. Your intentions and actions affect the manifestation of your future. AKTOR simply stands for the one taking action while mindful of karma. You are the key to your happiness. Do not stand in your own way. The inspiration came from the designer's feelings and unique style expression as an aspiring actor in Hollywood. Not all glam, yet a journey of exploration into the unknown that he describes as often scary and lonely. When the opportunity came along to design high quality footwear made by the shoe fashion experts of the world, Bartholomeus did not hesitate to create footwear that carries the KARAKTOR mission to INSPIRE and EMPOWER YOU and by wearing, OTHERS in turn. People choosing the KARAKTOR style advocate acting with pure intention, spreading more awareness, peace and love for all and ultimately manifesting a CONNECTED UNIVERSE. Start walking your life in KARAKTOR and grab your chance to STAND OUT while taking a stand. Each time you put on your pair, the shoe tongues will remind you that YOUR ONLY LIMIT IS YOU!
The feature edition
An amazing limited edition and unique design
BUY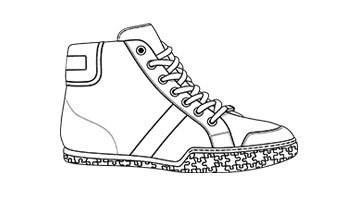 KARAKTOR
Classic sneaker boot
A vintage high-top sneaker that reminds of the original basketball shoes of the 70s, with the logo visible on the padded backside
Authentic Italian manufacturing
Each design is meticulously constructed by a skilled network of selected Italian artisans, there are no finer hands in the field. The handcrafting and the materials, are state-of-the-art.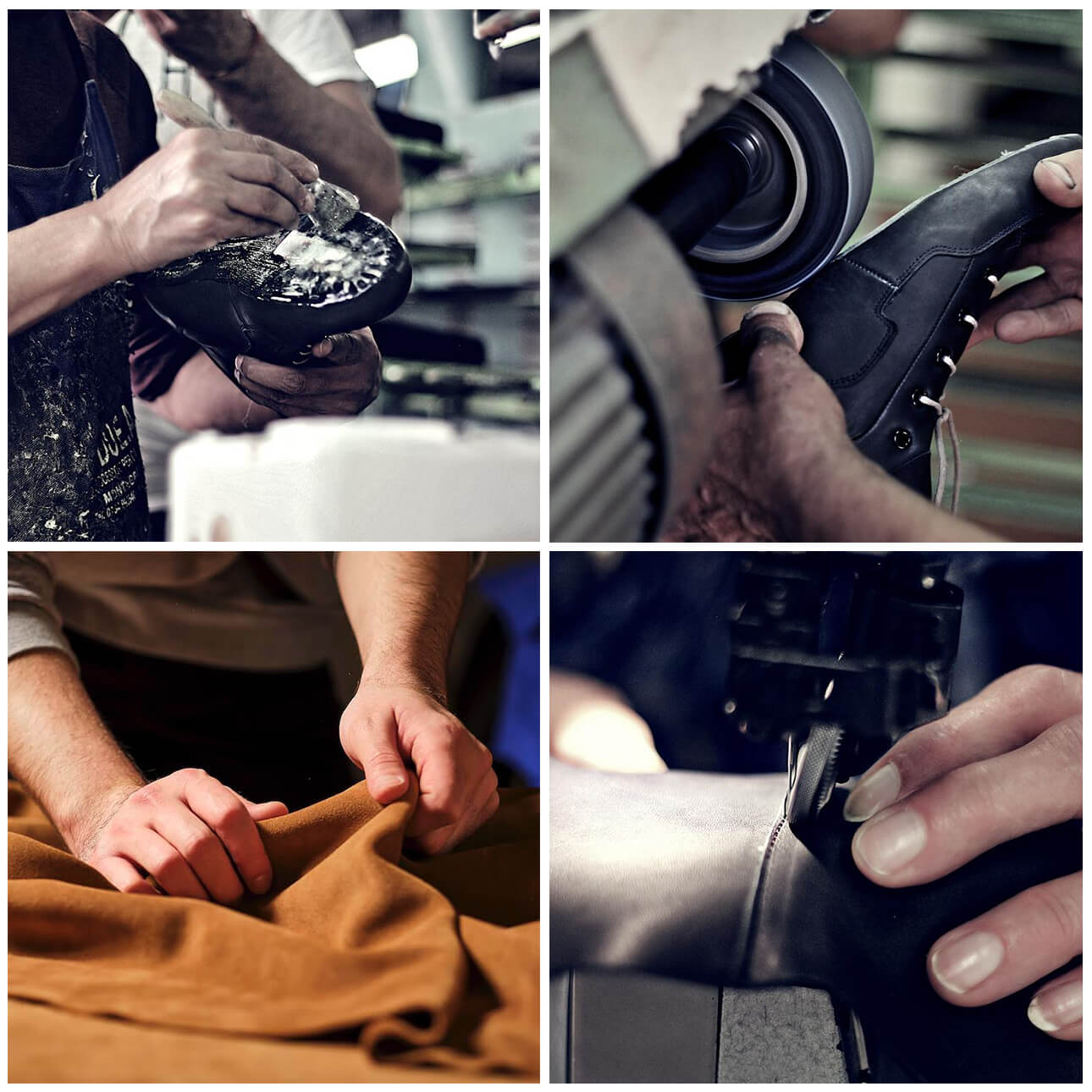 Permanent collection
The very first KARAKTOR shoe ever made had to stand out while taking a stand. A protected design, limited edition vintage high-top sneaker handmade by master Italian craftsmen from Le Marche, Italy aka Shoe Valley. Made from genuine soft Italian leather, natural cotton laces and metal reinforced eyelets. The shark grey body represents tenacity and dedication as well as self love, required to hone and survive one's craft. The colors red like the famous red carpet and passion for life, yellow - golden as a wink to the Oscars and recognition of milestones. The puzzle sole because just like Hollywood/ showbiz there is more to a person's life then a social media feed. It's a glamorous puzzle of pieces put together each and every step of one's journey. The pursuit of a dream that's larger than yourself. Truly dedicated to awareness, that success is cultivated. The world needs MORE TALENT, LESS EGO. Dealing with nay sayers and ignorance alongside. Overcoming fears in the eye of adversity and never ever give up. The true leaders of this world keep growing, learning and inspiring to make this planet a better one for each of us. Each time you put on your KARAKTOR shoes, the shoe tongue will remind you that YOUR ONLY LIMIT IS YOU!
Share these designs with your community